How to access your billing portal or change your payment method
Under the "Summary" tab, look for the blue button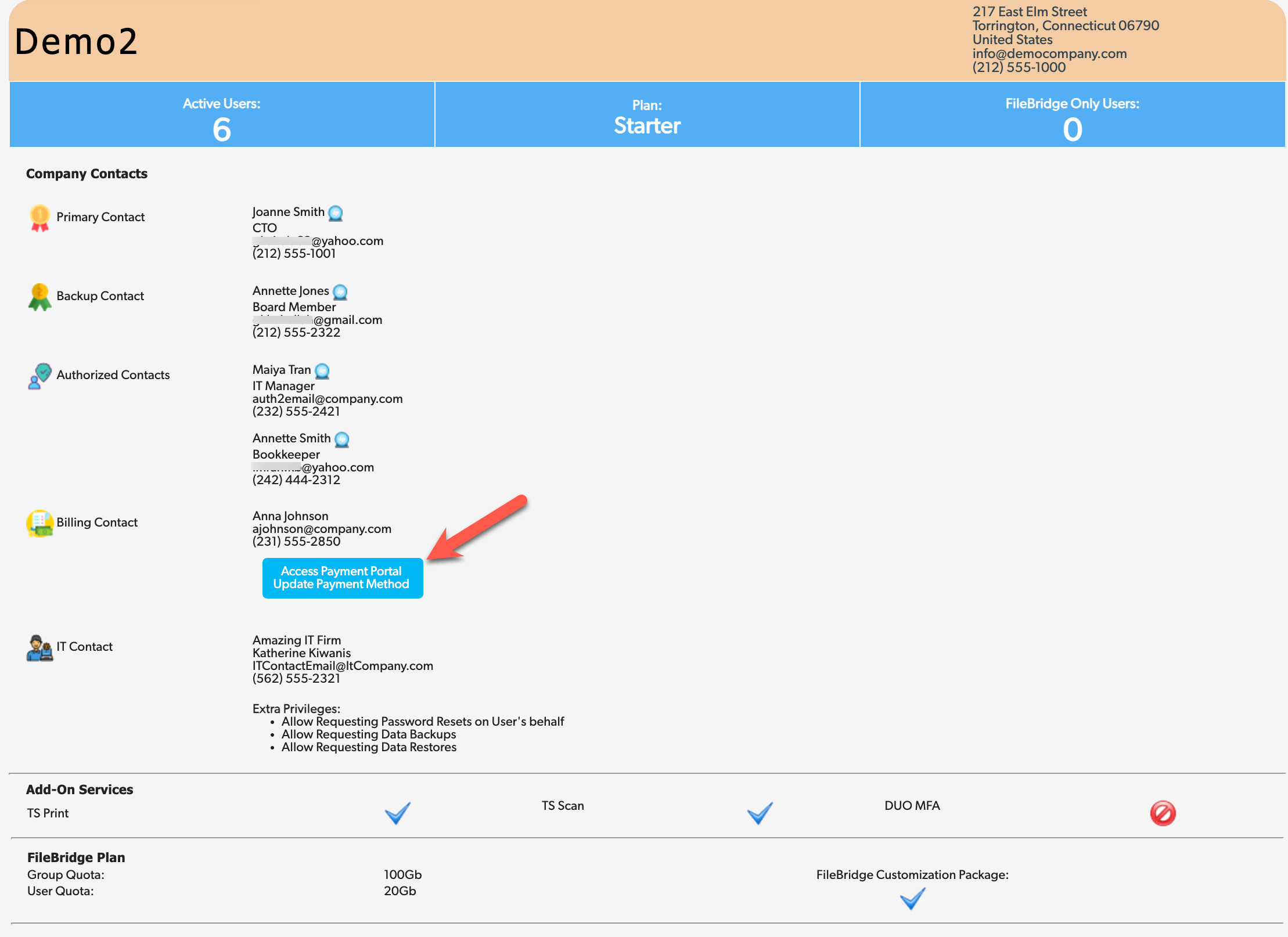 In the event that the button is grayed out, please contact
support@gotomyerp.com
and request that your payment portal access be enabled.

Related Articles

Error: Unable to display RD Web Access

Problem: In certain instance, users would receive the following error when launching the gotomyerp portal with Internet Explorer Reason: Unless this is happening for all users, this issue is caused by the workstation itself: usually an Internet ...

How to find the application portal from the Microsoft Remote Desktop Client on the Mac

To find your gotomyerp Application Portal web address, please do the following: Open your Microsoft Remote Desktop client on your Mac. Click on the "Pencil" icon to edit your collection Enter the URL observed on the first line of the "Workspace URL" ...

Internet Explorer Frequently Asked Questions

Summary Often times, we receive questions about why the gotomyerp platform requires the antiquated Microsoft browser, Internet Explorer 11. In this FAQ we will address all the common questions related to that, and what alternatives you have to ...

What is the "Force Session Logoff" and "Kill Frozen QBE" icons on the application portal?

You may have noticed some icons on your portal: "Force Session Logoff" and "Kill Frozen QBE" These are 2 utilities that have been added for your convenience that allow you to Kill the Quickbooks application (Quickbooks users only), and to fully ...

Setting up your Onboarding Portal Account

Summary As part of our improvement plan for the gotomyerp services, and in an effort to improve our security protocols, we will now be implementing full individual logins for each Primary and Backup contacts for the Onboarding Portal. This login will ...