Summary

As part of our improvement plan for the gotomyerp services, and in an effort to improve our security protocols, we will now be implementing full individual logins for each Primary and Backup contacts for the Onboarding Portal. This login will also now require 2 Factor Authentication with a code sent to the registered email on file.

As part of this process, the "Company Access Code" that was commonly used to access the your company profile will no longer be required, and you will instead see your company (or companies) under your email login to the Onboarding Portal.

Setup Process

Register

When the switch over happens, you will be receiving an email with a registration link. Simply follow the below instruction to complete the simple sign-up process

1) Enter the email you would like to register.


This email must match the email on which you received the invitation. If you use an email that did not receive an invite you will see the following error. To resolve, simply click on "Go back to the previous page" and enter a valid email to register.



Complete the registration form, and click "Register"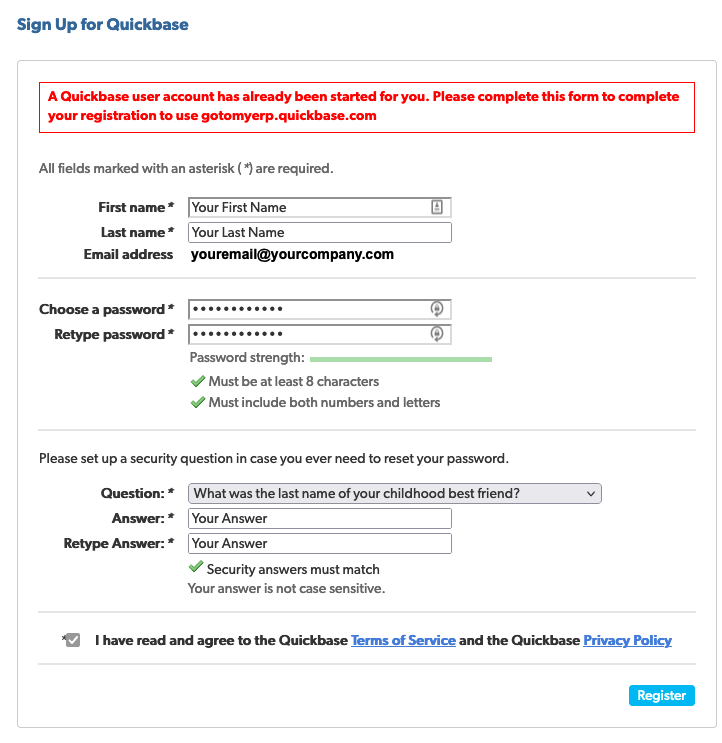 Login

When you login you will be required to enter a code sent to your email. The email will look like the following, and will come from
corpsales@quickbase.com
.
Please make sure to check in your junk/spam folders if you don't receive it within 1 minute.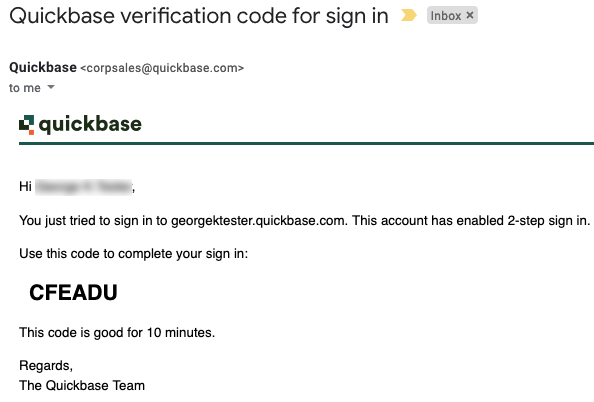 After logging in, you will see a listing of your company (or companies if you have multiple accounts with gotomyerp)

Clicking on the

icon will allow you to view your company profile. You can always change to edit mode once you are viewing your company profile.
Clicking on the

icon will allow you to go directly into "Edit Mode"

Once you are in View Mode, the main screen will look slightly different than you are used to but contains the same information, only more easily viewable. Below is a sample of what the summary screen will look like.

If the Terms of Service have not been accepted, upon editing your profile, you will receive the following message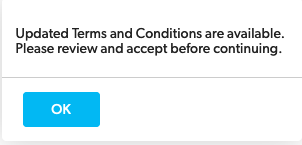 Simply accept the Terms of Service to proceed


Please note that some features of the portal will not be visible until the Terms and Conditions have been accepted
If you would like to learn in more detail about the Onboarding Portal, please feel free to visit the
Onboarding Portal Interactive Guide
for step by step instructions on completing specific tasks.