Description :

Microsoft has removed Internet Explorer from Windows 11. However, some applications still rely on Internet Explorer to operate.

Solution :

Microsoft Edge now has the ability to use Internet Explorer Mode for web pages that still require it and for use in Windows 11.
Important Note :

NOTE:
Internet Explorer mode requires reauthorization every 30 days.
You will be prompted with this message:


Click on "Add back" and repeat step 7 as needed.

This feature is not enabled by default, please follow the below steps.
How to enable Internet Explorer Mode in Edge
1. Open Microsoft Edge

2. Click on the 3 dots in the top right of Edge, and then click on "Settings"

3. On the left side of the settings window, click on "Default Browser", the settings to change will then appear in the center.

4. Besids the setting "Allow sites to be reloaded in Internet Explorer mode", click the down arrow and select "Allow" and then click on "Restart", when asked. This will restart your Edge browser, if it does not manually close and reopen Edge.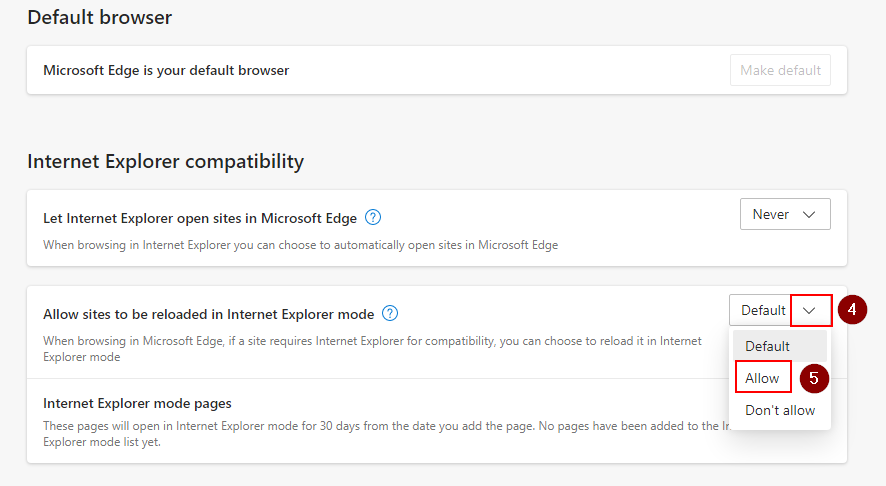 5. On the left-hand side of the settings window, click on "Appearance"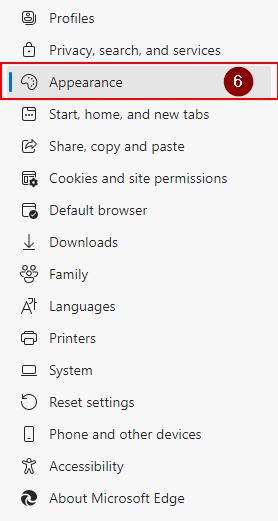 6. In the center scroll down about halfway until you see the option "Internet Explorer Mode Button", and turn it on.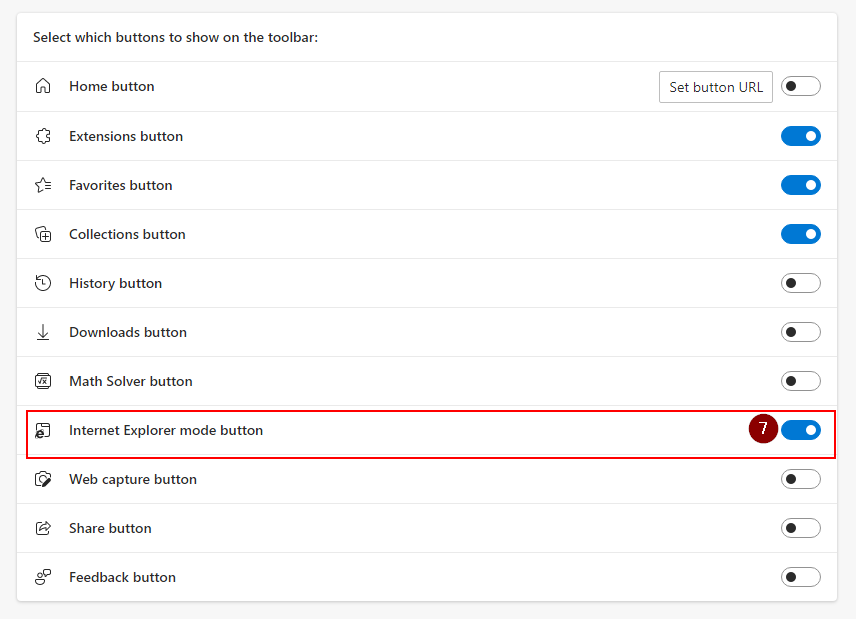 7. Navigate to your Application Portal in Edge, and click on the

icon in the top right. The webpage will reload and you will be presented with the below screen, turn on
"Open this page in Internet Explorer mode next time"
and then
"Done"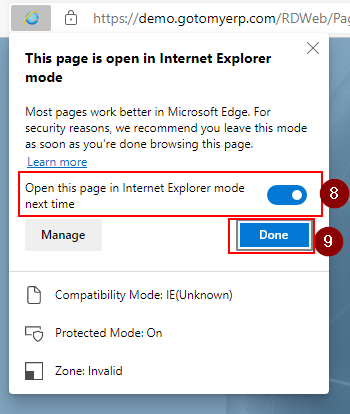 8. RESTART Microsoft Edge, then reload the application portal.